Welcome to the HHS Alumni Foundation
I'

Access the main menu by clicking on the icon with the 3 horizontal stripes above in the upper left hand corner

Access the donation page by clicking on the shopping cart above in the upper right hand corner or the Donate page on the main menu

THE HHSAF is a 501 C3 Non Profit registered with the State of Washington Secretary of State

- U.B.I Number 601 589 114
The Alumni Foundation is a non profit organization founded in 1995 that helps fund scholarships for HHS students. The Foundation has provided 440 total scholarships for a total of $1,035,000 since 1995 . Annual dues start at only $20 & Lifetime memberships are $100.
Help contribute to the annual scholarship fund by: registering to play in the annual Charity Golf Tournament, sponsoring a golf hole, or donating prizes. Last year the Foundation raised over $,9000 from golf tournament proceeds! Sponsoring a golf hole for $150 provides a great opportunity to help promote your business!
Join a committee or volunteer to be on the Alumni Board. Every year the Foundation provides an array of activites requiring volunteer efforts. Help us create a better future for HHS students and have fun in the process supporting your high school!
Check our website often to stay informed of all HHS Alumni and school activiites. Gain access to reunion information, fund raisers, the annual Soundings newsletter or follow our Alumni Facebook account managed by Marc Anderson.
Tricia Anderson - Scholarship Committee Co-Chair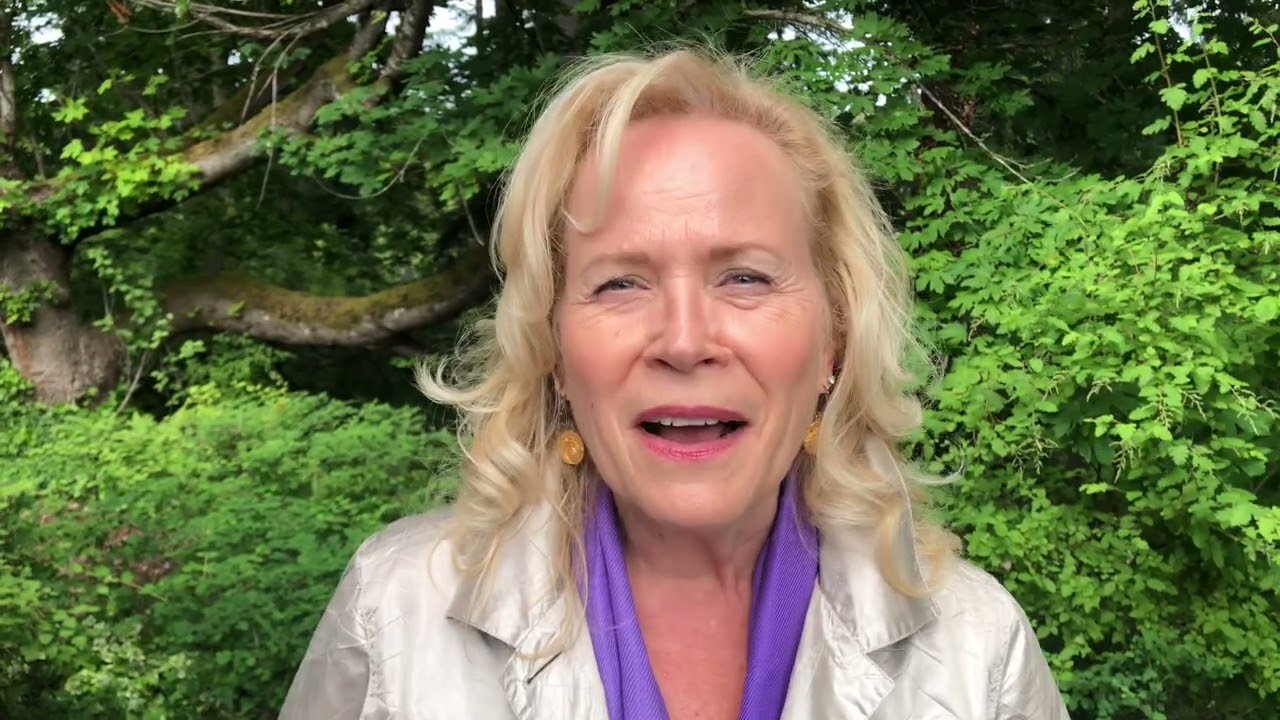 The Highline High School Alumni Foundation Partnership
27 Years of Providing Student Academic Scholarship Support
The Alumni Foundation provides over two dozen scholarships per year. The average scholarship is over $3,500 . Every scholarship is unique in nature and many are named in memory of family members, friends, or past HHS educators and their areas of expertise. Some Alumni elect to provide individual self funded scholarships yearly. Others provide grants that extend over multiple years. We especially appreciate the Michael Walsh family donation beginning in 2019 to provide $100,000 per year over 5 years totalling $500,000!
We Appreciate and Value our Incredible Community Partners
Every year alumni and local companies provide contributions for the Annual HHS golf tournament. Contributions include: entry fees, golf hole sponsorships, raffle tickets, and auction prizes. These donations enable the HHSAF to fund three additional schloarships per year. We are so very appreciative of our community and local business support! The Boeing Credit Union has provided donations and golf bag accessories every year since the inception of the tournament. Please help us return the favor by supporting all our great community sponsors!
Coordinated Planning with HHS Staff for Scholarship Grants
The Alumni Foundation has a scholarship committee that works in partnership with Highline High School, alumni donors and Highline counselors to evaluate scholarship applications and provide funding. Patti (Stewart) Burgess (ex teacher at HHS and Glacier) and her daughter Tricia Anderson also coordinate the Annual Scholarship Awards Presentation for the recipients and their families. Please view Trish's video announcement regarding our continued efforts to accomodate HHS students during the Covid crisis on the What's New page.
.
" Your contributions make the future so much brighter, especially for those who felt like they didn't have one" Donald Bunger Future Technology Scholarship Award Winner
Sierra Svetlik,
Class of 2020
"The Foundation has done a great job with selecting kids, so that gives me and other donors faith that our dollars will be spent wisely," "I want to help kids with vision to better themselves and the world. The last thing we need is to have is our best students not make good decisions in their lives because of financial needs"
Michael Walsh, HHSAF Donor
"I want to express my sincere appreciation for all the wonderful work that the Foundation has done for Highline and its students. Highline High School has been my home for the last four years and it will forever hold a special place in my heart. Inspired by both the school and the foundation, I want to carry forward the Highline Spirit and work to empower future Pirates…
Phong Nguyen,
Class of 2020
440+ Scholarships Since 1995
910+ Lifetime Members Have Signed the Pledge
Support from 100's of Community Sponsors
Over $1,035,000 in Scholarship Donations Provided
The HHS Alumni Foundation provides support to the: High School educators and administration, HHS students, and HHS extended Alumni. The Foundation provides planning, support, and implementation for the activites listed on the right
Class Reunion Information

Athletic Hall of Fame

Alumnus of the Year

Student Scholarships

Soundings Newsletter

HHS Golf Tournament

Fund Raising
Award Ceremonies

Donor & Sponsor Recognition

Annual All-Class Reunion Planning

Board Events and Meetings

Community Support
Please Help Support our Sponsors & Partners
Michael Walsh & Family, Basil, George & Robert Anex, Tom Sawyer, Scott Sanborn, Jeff & Mary Fairman

Jeff Ashley & Family, Gunsul Family, McEachern Family, Marian Ehrenberg, Lise Skofronick, Gail Woods

Boeing Employees Credit Union, Low Family, Patti Burgess, Stephen Easley

Howard & Jackie Call C/O 57, Rich and Sally Netwon C/O 70, Jack Kalina & Classmates 1957, Pancake Chef - Loren Sisley C/O 1958

Tin Room Bar & Theater, Burien Trophy - Angie Coy Jackson Abbott Construction - Trish Anderson & Doug Klein

Frankie's B-Town Bistro - Frank Genzales 65 & Frank Yellam 73, Sabrina Mandich DDS, Big E Auto Rebuild - John Willard

Jeff Abolofia DDS, Vision Collision - Justin Knowles, Class of 1967 LJR Coins - Paul Raine, Betty Carter C/O 1946, Ray Conner 1973

Barry Rodda C/O 63, Gary Korsgaard C/O 64, Mike Dunne C/O 65 Marc Anderson C/O 72, Larry & Dian Olson C/O 60

Brenda Hershey C/O 77, Beth & Kevin Ostic C/O 71 , Patti (Stewart) Burgess C/O 50, Cathy Low & Family C/O 67

Alden (Punky) & Linda Esping C/O 55, Steve Kaiser & Suzie Golden C/O 71, Roger Price, Dan Galloway, & Mike Mutter C/O 1967

Pape Machinery - Scott Benham C/O 87, The Ashley Family 1977, Bob Carlson, Rod Taylor, Rich Anderson, & Herb Grisham C/O 62

Special Products Company - Scott Salzar C/O 71 Hawthorne Company - Dave Hawthorne 1975

Sunrise Financial Services - Janice Hammond C/O 1995 and Anna Hansen, C/O2012 Signs By Roadrunner Printing

Kahler Glen Golf Resort, DeZir Prmium Liquors - Todd Olson, Phillip Kelly- LAc, The Seattle Seahawks, Azteca

Burien Fish House, Youngridge Winery, 909 Coffee & Wine, Angelo's Ristorante, Anthony's Homeport, The Greek House

Salmon Creek Cafe, Bakery Nouveau, The Hi-Liners, Seahurst Salon, Patti Burgess, Dave Larson, Studio 152nd, Iris & Peony

The Bean, Eat Local, Starbucks, Seattle Mariners, Boeing Employees Credit Union
Highline High School Principal
Over my 4 years at Highline High School, I have come to deeply appreciate that Highline High School is truly blessed to have such an involved and supportive Alumni Foundation. As costs rise, access to scholarship support can be a critical part of making colleges and universities accessible to Highline graduates. I have been taken aback every year by the impressive amount of financial support the Highline High School's Alumni Foundation provides for our deserving students.
Of course, my appreciation of Highline's Alumni Foundation extends beyond the financial support it provides. The Alumni Foundation is a relentless cheerleader and advocate for Highline High School's past, present, and future. The vibrancy of the Alumni Foundation is a testament to the profoundly special nature of Highline High School. I am truly honored to be Highline High School's Principal and feel so privileged to be able to work with the Alumni Foundation.
College & Career Access Specialist
One of the biggest highlights of my year is sending a message to over 20 of our seniors to let them know that they received one of the Alumni Foundation Scholarships.
These generous awards go a long way at our local colleges: and our state universities. These awards can cover a whole quarter of tuition, while at our local community colleges these awards can come close to covering the costs for a whole year. These $2000-$5000 are impactful at bringing down the out of pocket costs to the student and families to something much smaller and more feasible so that students can focus on their goals and learning and less on how to pay for it.
Every year, our scholars' excitement for their postsecondary plans is reignited knowing that they have these funds to ease the financial concerns to them and their families. It's a thrill to watch them launch into their plans with the confidence boost of knowing that their Highline community invested in their goals and education.
Highline Alumni and Teachers Are Making a Phenomenal Difference In Our Community
The Highline Alumni Foundation first transitioned to the internet around 2007 and started recording all Annual newsletters and school information dating back to 2005. In 2021 the Board elected to adopt a new web hosting package to incorporate best in class security and encryption for safer e-commerce transactions and improve the mobile viewing and payment experience for mobile devices. As you progress thru all the historic articles and pictures you develop an incredible appreciation for all the world class accomplishments of past Highline alumni, and the quality of Highline's educators who have left an indelible impression on our lives. It also reinforces the positive impact Highline High School graduates have made to enhance their high school and greater communities.
Our incredible teachers at Highline have inspired many to excel, creating outstanding leaders in the medical, legal, business, governmenal, and real estate fields. One also has to be impressed with all the Highline graduates that have participated in both college and proffesional sports and moved on to coach and mentor others in high school, college, and the professional ranks. We have an Olympian along with entreprenuers who have developed start up companies, and grads that have managed some of the largest companies in the world! Not only does Highline create great leaders, but they are also very generous in giving back to their high school, and reinvesting back in their communities!
Highline has also been blessed with outstanding leadership and managment from the Alumni Foundation Board since its inception. Presidents Uli Chi, Sally Newton, Howard Call, and Gary Korsgaard have steered the Pirate ship and raised the bar every year and a veteran cast of volunteers including: Scott Salzar (Treasurer), Joanne (Bakken) Pease (VP), Cathy Low (Membership and Golf Committee Chair), Sally Newton ( Ex President and multi -contributor), Marc Anderrson (HHSAF Facebook Manager), Patti Burgess & Trish Anderson ( Scholarship Chairs) , Michele (Ham) Miller ( Alumni Soundings Newsletter Manager), & Marsha Brock (Secretary) have provided decades of leadership and service to the Foundation. Larry Olson has also been a key contributor for planning and logistics and Kevin Ostic has created and managed the Alumni website. As early as 2007 the HHS Alumni Foundation was awarded an Education and Leadership Award for their work by the City of Burien and has now surpassed everyone's expectations by increasing scholarships and contributions every year. According to the Board the key challenge moving forward is to find the next set of volunteers and Alumni leaders from earlier classes that can run with the torch. If you are having a reunion please select a class liason to work with the HHSAF to provide information to your class on how they can help contribute in the future to build a better tomorrow for Highline students. Just use the Contact Us page and we will provide you with some membership information to distribute. Many classes collect donations at their reunions and go on the Highline Store Page and make class contributions.
It is amazing how fortunate we have all been to have such excellent teachers, administrators, and coaches that have walked the halls of Highline High School. Looking back there have been many incredible educators, mentors, and role models that have inspired tens of thousands of Highline students to make a postive difference in our world!
Alumni Foundation Receives Education and Leadership Award From The City of Burien
The Highline High School Alumni Foundation was honored with the 2007 "Education Leadership Award" given by the City of Burien. Several Foundation officers accepted the award at the March 2nd Discover Burien Dinner at the Burien Elks club. Congratulations to all the Foundation officers, committee people, and class representatives for your continual help in leading others toward higher goals.
Accepting the award at the March 2nd dinner were the following members of the Alumni Foundation:
(Left to right: Sally Carey Newton '70, Cathy Hughes Low '67, Georgina Busch Wicklund '56,
Patti Stewart Burgess '50, Joanne Bakken Pease '70 and Trish Anderson '77)
Transform a Student's Life Right Now
Give them the chance to make a differrence